Surprisingly good
I was surprised. It worked. Not 100%, but it worked better and was less obnoxious then everything else I have tried. I would recommend this product.
Olay Smooth Finish Facial Hair Removal Duo for Medium to Coarse hair
There's no need to be harsh. Now, you can remove even stubborn, coarse facial hair as gently as a feather.
Olay Smooth Finish Facial Hair Removal Duo for Medium to Coarse Hair is a specially formulated two-step system designed to gently yet effectively remove even coarse, stubborn facial hair to reveal smooth, visibly hair-free skin.
Product Features & Benefits Remove facial hair with virtually no pain* in just 8 minutes Beautiful results in two easy steps: Olay Skin Guarding Balm conditions skin so it's less prone to irritation Olay's Hair Removal Cream weakens even coarse hair so it can be easily wiped away
*When used as directed, please refer to warnings and usage instructions.
Recommended Products: Regenerist Hydrating Cream Regenerist Cream Cleanser Regenerist Micro-Sculpting Cream Usage:
Application Instructions:
48 Hours Prior To Every Use:
Read and follow warnings and directions carefully. Conduct 48-hour skin reaction test.
PREPARE YOUR SKIN: Apply Skin Guarding Balm
First, lightly apply the Skin Guarding Balm across the middle of the areas you wish to treat. Treat only once so that hairs aren't overly coated.
Massage Skin Guarding Balm
Use your fingers to massage the balm into your skin, going beyond the area you wish to treat. Massage for 20 seconds in a circular motion to form a thin pre-treatment layer that keeps the Hair Removal Cream from coming in direct contact with your skin.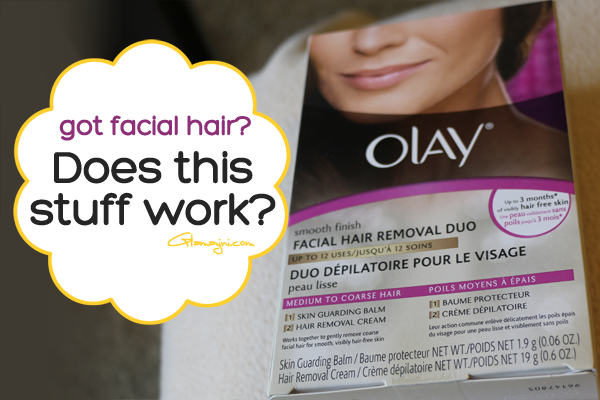 REMOVE THE HAIR: Apply Hair Removal Cream
Apply a layer of Hair Removal Cream with the tube applicator tip or your fingertip (small grape-size for upper lip treatment). Immediately smooth over the area to be treated. For effective hair removal, cover it completely with a thick enough layer that you can't see your skin. Do not rub it in. Use only with the Skin Guarding Balm provided. Wash hands immediately and thoroughly. Let process for 8 minutes. Leave on longer for thicker hair, but do not exceed 10 minutes.
Remove Hair/Cream
Gently remove cream with a tissue or cotton ball.
Rinse your skin thoroughly with lukewarm water and pat dry.
Full Ingredients: SKIN GUARDING BALM: Sucrose polycottonseedate, brassica campestris/aleurites fordi oil copolymer, ozokerite, beeswax/cire d'abeille, propylparaben, ethylene brassylate, tocopherol, propyl gallate, tocopheryl acetate. HAIR REMOVAL CREAM: water/eau, cetearyl alcohol, mineral oil/huile minérale, calcium thioglycolate hydroxide, calcium hydroxide, ceteareth-20, sodium hydroxide, fragrance/parfum, aloe barbadensis leaf juice, boswellia serrata gum, sodium silicate, silica, isostearyl alcohol, disodium EDTA, sodium benzoate, potassium sorbate.
Product Features
3 months of smooth, visibly hair free skin in 1 box.* *upper lip treatment
A gentle 2-step treatment for beautiful, visibly hair-free skin.
Gently remove even stubborn facial hair in just 8 minutes.* *Duo vs cream alone. See inside of package for warnings and usage instructions